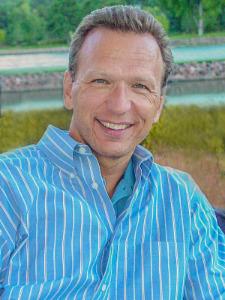 Henning Droeger
Realtor
Owner | Managing Broker
Homes For The Colorado Lifestyle, Inc
Homes For The Colorado Lifestyle, Inc
5513 E Highway 14
Fort Collins, Colorado 80524
Thanks for stopping by. I like real estate…a lot! I get up every day LOVING my job! But I am also an avid horseback rider, photographer, skier, outdoorsman, bacon loving, boots and jeans toting German born American. I'm a husband, father and grandfather. I really enjoy driving my pick-up truck hauling hay, logs for the fireplace and of course my clients! Did I mention I like beer, I like to laugh, and I like to play with dogs, especially mine! And I really love Colorado!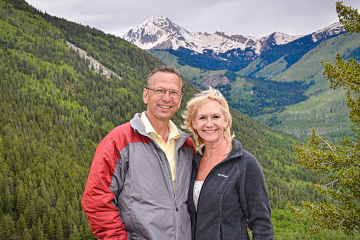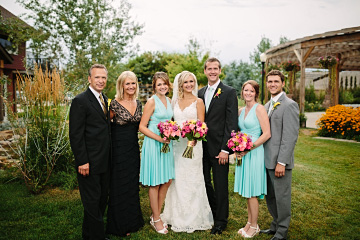 After studying music at CU Boulder, I married the love of my life, moved to Europe for a bit and then settled down again in Colorado after we started having children. I have now lived here for 32 years. On 25 acres, I have lots of mouths to feed – my 5 amazing horses, 3 fantastic Golden Retrievers, and one adorable cat named Willow! I dig getting up every morning at sunrise to feed and care for all our critters. Simple tasks seem to keep me grounded, gain perspective and focus on my day.
Back to real estate. I think owning real estate is the single best investment anyone can make. When you're ready, I'll help you buy a home or sell your property. I'll do a damn good job! (By the way, my past clients think so too. Be sure to check out my reviews). I live and die by always putting client's needs first. I know it smacks of sappy business cliché but I mean it! And I think that's why I rank in the top percentile Colorado Realtors!
You name it and I love it if it has to do with real estate. If you're selling, we'll talk about pricing strategies, staging, photography, open houses, online marketing (by the way, in my former life I worked in corporate America as a marketing executive…where I used to wear a suit), negotiating offers and getting your home sold fast and for top dollar!
And if you're planning to buy, we'll chat about what you desire most in a property, tour as many homes as you need until we find the one that fits perfectly. Then we'll write winning offers! Next we'll manage all the documentation, line up inspectors, communicate with lenders, appraisers and more. Keep in mind, I specialize in acreage properties…it right up my alley…barns, fencing, zoning, water and mineral rights, wells, septic systems, fire mitigation, surveys and more.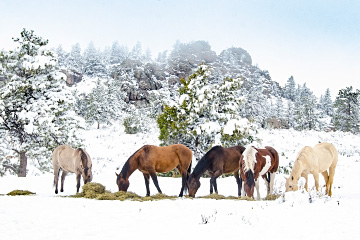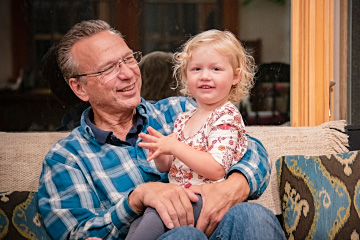 So there you have it. A brief, honest and candid snapshot of me and how I live and how I conduct business. So if you're selling or buying, give me a call and let's meet over a cup of coffee. In the meantime, you'll find me riding our horses, photographing a gorgeous sunrise, or going for long hikes with our Goldens. It's the dream I have chosen. I hope you will let me help you embrace the lifestyle that you have always dreamed of.
Cheers!
Henning Droeger, Realtor
Owner and Managing Broker
Highly likely to recommend
08/26/2022 - Julie B.
Sold a single family home in 2022 in Littleton, CO 80127.
Henning handled both the sale of one property and is assisting with the purchase of a second - and made it a smooth and enjoyable experience. His advice was reasoned, he knew what we needed, and we always felt everything was under control. Henning was always responsive to our needs and questions. I will continue to have Henning handle our real estate transactions when the opportunity arises.
Highly likely to recommend
08/04/2022 - ericalerrew
Sold a single family home in 2022 for approximately $550K in Aurora, CO 80011.
I was extremely nervous selling my first home and stressed over all the hoops I was sure I would have to jump through. Henning was amazing, he helped me better understand the entire process and everytime a hoop popped up he was right there to help my get through each one as quickly and painlessly as possible. I will absolutely use him again to buy and sell any future home.
Highly likely to recommend
05/04/2022 - carol0819
Bought a single family home in 2022 for approximately $725K in Loveland, CO 80538.
Henning came through again! He helped me find a rental house in early 2020, which has been a wonderful investment, but the market was a little less competitive than it is now. We continued to stay in touch, so naturally I contacted him again when we started looking for our forever Colorado home. His recommendation to have financing ready by April definitely paid off. We toured several properties, and he submitted our offer on the first house we fell in love with the same afternoon. His ability to move quickly and negotiate with the seller's agent landed us the house in 24 hours. His support team is excellent and made the purchasing process seamless even though we were 1,000 miles away.

Henning has gone out of his way to provide us with additional resources (e.g., roofers, carpet cleaners, designers, etc.) as well as more specific information we needed to know about the home we'll be moving into soon. Not only is he now our family's official Colorado real estate agent, he has become a trusted friend and neighbor. He is the consummate professional in every way. Thanks to Henning, we found the perfect home to begin our retirement years ahead of schedule and well within our budget.
Highly likely to recommend
02/11/2022 - snacksgalorevending
Bought a single family home in 2022 in Greeley, CO 80631.
Personable, Experienced, Flexible, Knowledgeable, Dependable...I could go on with adjectives. Henning understood my needs were not typical. He started immediately to find me what I was looking for. He advised me wisely and we negotiated a very fair deal.. He had all the paperwork set up and easy to complete. It was a smooth and professional experience working with Henning. I would highly recommend him to anyone as he can work with any type of home or person
Highly likely to recommend
02/09/2022 - Shyra Esh
Sold a home in 2021 in Pierce, CO 80648.
Henning has been our realtor for several years now. He is very professional and so knowledgeable about all things real estate, and just a joy to work with. Whether you are buying or selling real-estate, Henning is definitely your guy!
Highly likely to recommend
02/03/2022 - user9169560
Bought a single family home in 2021 for approximately $475K in Windsor, CO 80550.
I highly recommend Henning Droeger! What a realtor! Having an industry knowledge that is unsurpassed, combined with high energy customer service, Henning is top shelf! He has been my buyers agent and sellers agent in several transactions. Our latest one was a home purchase in October, 2021. Great job, Henning! If you want to buy a home, use a buyers agent like Henning! He will be on your side for the entire transaction!
Highly likely to recommend
01/31/2022 - beverlyville1
Sold a single family home in 2021 in Conifer, CO 80433.
Henning immediately responded to our call with a video demonstration showing his accomplishments and how he could help. He is excellent in his own photography and videography. He was a great support In every step. He has amazing knowledge of sales and how to do business online. Our son will be using his services and we will again too.
Highly likely to recommend
09/02/2021 - westerka5
Bought and sold a home in 2021 for approximately $750K in Livermore, CO 80536.
We are grateful to Henning for his help finding a new home and selling our home of 24 years. His energy, expertise, and wisdom on all things real estate are impressive and much needed in the crazy, competitive market today. Among his many strengths are excellent communication, availability and market savy. We highly recommend Henning Droeger.
Highly likely to recommend
08/07/2021 - les marsh
Bought and sold a single family home in 2021 for approximately $775K in Arvada, CO 80007.
It was a pleasure working with Henning and his team. He was very knowledgable and informative and there for us at every step and always accessible. He helped us through finding a special house and we were so comfortable with him that we asked him to be the broker on selling our home.

He's casual and comfortable but brings a very professional and complete set of tools to the process. We now consider him a friend.

We highly recommend him.
Highly likely to recommend
06/30/2021 - lofenterprisesllc
Sold a single family home in 2021 for approximately $975K in Evergreen, CO 80439.
We want to send a huge "Thank YOU" to Henning for his efforts in recently selling a home that our parents had resided in for 40+ years in Evergreen, CO. Henning handled this transaction with such professionalism, expertise and insights as to what was needed to get to the finish line. He showcased the property to reflect its true beauty, while respecting the emotional aspects of this significant undertaking and move for our family. He went over and above in fulfilling our expectations. The Stermer family!